'Tis the season of love! Not that love requires any season, or time, or place for that matter, but in winters, it has a different charm. With lots of cuddling with your significant other inside a cozy blanket to keep your body (and heart too; *wink*) warm, this season brings a lot of joy. Although if you belong to the single fraternity, don't worry or consider yourself unlucky. You can get the same coziness with a great book and a cup of self-made hot-chocolate – Treat yourself with self-love. And what can be better than reading romance novels, when love is snowing all around? From the epic saga of Romeo and Juliet to the modern day romance of Ana and Mr. Grey, if you've ever felt that true love doesn't exist, these novels will make you believe it's just around the corner, waiting for you to find it. Cuddle up and make these novels a part of your reading list for this season; keep a box of tissues handy though.
Pride and Prejudice by Jane Austen
If you're one of those who feels love is for weak-hearted, this one's for you. When a complex and strong personality such as Mr. Darcy falls for a rather simple yet smart Elizabeth, our very own Lizzie, you'll literally hear your heart scream from joy. This novel has it all – A journey of self-discovery, the moral dilemmas we face, and finally defying all the cultural barriers for love, because it triumphs them all. This classic by Austen is one of the critic's favorites of all time and is still relevant in today's era.
A knight in shining armor by Jude Deveraux
The title says it all, doesn't it? It's one of those books where you can time travel, into the past to the future and get lost in the character's world, where you can't differentiate the real world from the books'.  Dougless Montgomery lies weeping upon a cold tombstone in an English church. Suddenly, the most extraordinary man appears. It is Nicholas Stafford, Earl of Thornwyck…and according to his tombstone he died in 1564, none other than our knight. An adventure awaits them, and what's more interesting than doing it with someone whom you deeply love?
A Walk to Remember by Nicholas Sparks
A heart-breaking love story of Landon, a popular high school student, and Jamie, a plain Jane will make you think about the powers of love. When Landon takes Jamie as his dance date, he's rather embarrassed. But what happens later makes him fall for her even more. How it is like to lose a loved one cannot be explained more beautifully by anyone than him. No more spoilers; Just read it already!
The Notebook by Nicholas Sparks
Even if your partner doesn't recognize you anymore, your love for them never dies, because love is immortal. When couples leave each other over petty issues, this gem by Nicholas Sparks shows what lengths a person can go for love—it surpasses all boundaries and fades any issues that might come in the way. Because ultimately what matters is that they're here for each other. A story of Noah and Allie, who grow old together after fighting for their love and 14 years of separation. What happens next; well, read the book and find out!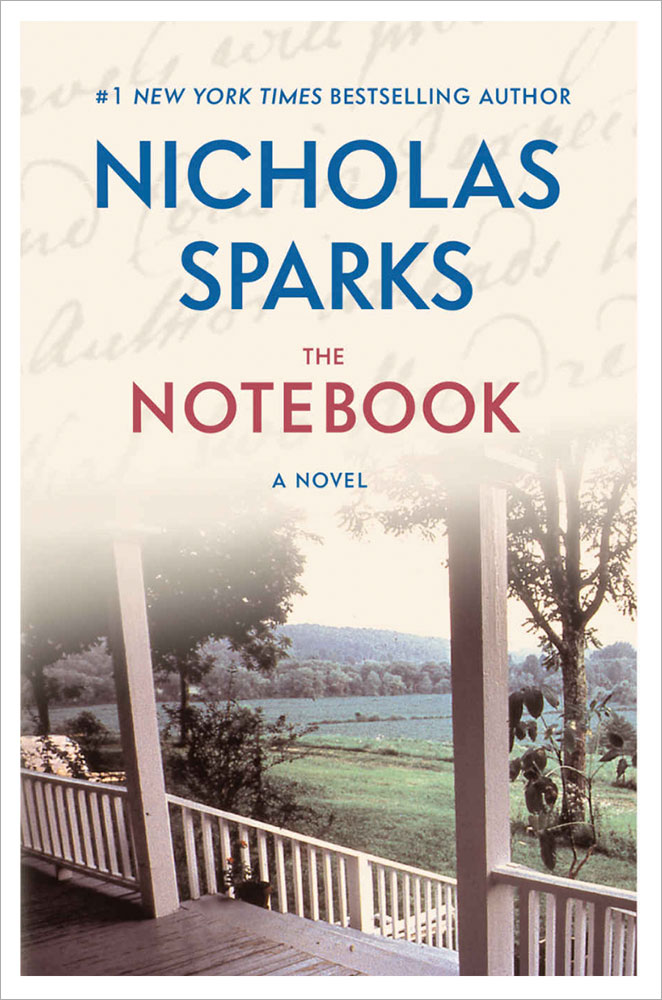 The Fault in Our Stars by John Green
Although considered a teen fiction and young adult novel, it is the epitome of romance. Hazel and Augustus meet in a cancer patient support group and find they're enjoying the company for each other. Augustus makes it possible for Hazel to meet her favorite author, using his own wish granted to children who're suffering from cancer. Who does that nowadays, really? When Hazel finds out that Gus's cancer has reappeared, she's heartbroken. But the things we do for love!
Twilight series by Stephanie Meyer
This bestselling novel by Stephanie Meyer will keep you hooked for days. If you're a fan of mystery and thriller, but also want to fall in love, this is the perfect book for you. Read the forbidden love story of Edward and Bella, who live in a small town set against a backdrop of a coven of vampires. This four-book series makes bite your tongue with excitement, and pour your tears – both of joy and sadness, it's a complete roller coaster ride.
2 States by Chetan Bhagat
If you're tired of just happy ending, boy meets girl and girl meet boy romances, this book by Chetan Bhagat set in an Indian Backdrop will make you think twice. Here, just love between the couple is not enough. The wedding is not just about the couple, but the complete family. And how no matter how successful and in-love you are, your traditions matter. They could have easily run away and got married, but they didn't.  It's filled with humor and witty remarks by Bhagat, which makes it even more interesting to read.
Wuthering Heights by Emily Bronte
This was one of the classics that challenges the stereotypical way of living in Victorian Era and was the only novel of the author who died at the age of 30. Wuthering Heights is an intense and tragic love story of Heathcliff and Catherine. The story is chaotic, yet complex and I bet you'll finish it in one read for hours, it's so good. Heath cliff gets a misunderstanding that her love for Cathy is not reciprocated, and leaves their house. Later, he returns and what follows will make your heart ache.
Once and for all by Sarah Dassen
If you're thinking it's just like your typical love stories, it's not. Period. After Louna's first love ends tragically, she is cynical about it. She's the daughter of a famous weding planner, and has seen a lot of things. When she meets Ambrose, she has her doubts about it, and stays aloof from him. Ambrose however falls for her and will only stop after he gets her. Both Louna and Ambrose are such characters whome you'll love, and root for since the beginning. If that can't make you believe in love, you're lying.
Devdas by Sarat Chandra Chattopadhyay
The author was only 17 when he wrote this, and you wouldn't be able to guess if we hadn't told you, it's that deep. Devdas and Parvati were childhood friends, but are separated when Dev leaves the village for further studies in Calcutta. When he returns though, their love story begins to blossom, but the unfortunate circumstances, and the differences in their castes, becomes trouble for them. It thoroughly explores the moral dilemma that one faces, between love and family and makes the reader confused too.
Promise us you won't cry, promise?