Has not planning a vacation kept our spirits high the year round? Well, wanderlust can, in fact, cure all that stress we've shouldered at home and work. We've all loved to plan for that long pending holiday but have we ever anticipated danger our way? These dangers may include a wide list of criminal activities and terrorism. Dangers are less known to the unaware traveller.Vacations are something to treasure all your life. Here are the countries you should cross off from your bucket list. These are the ones you need to hold down on booking a trip for now.
20. MEXICO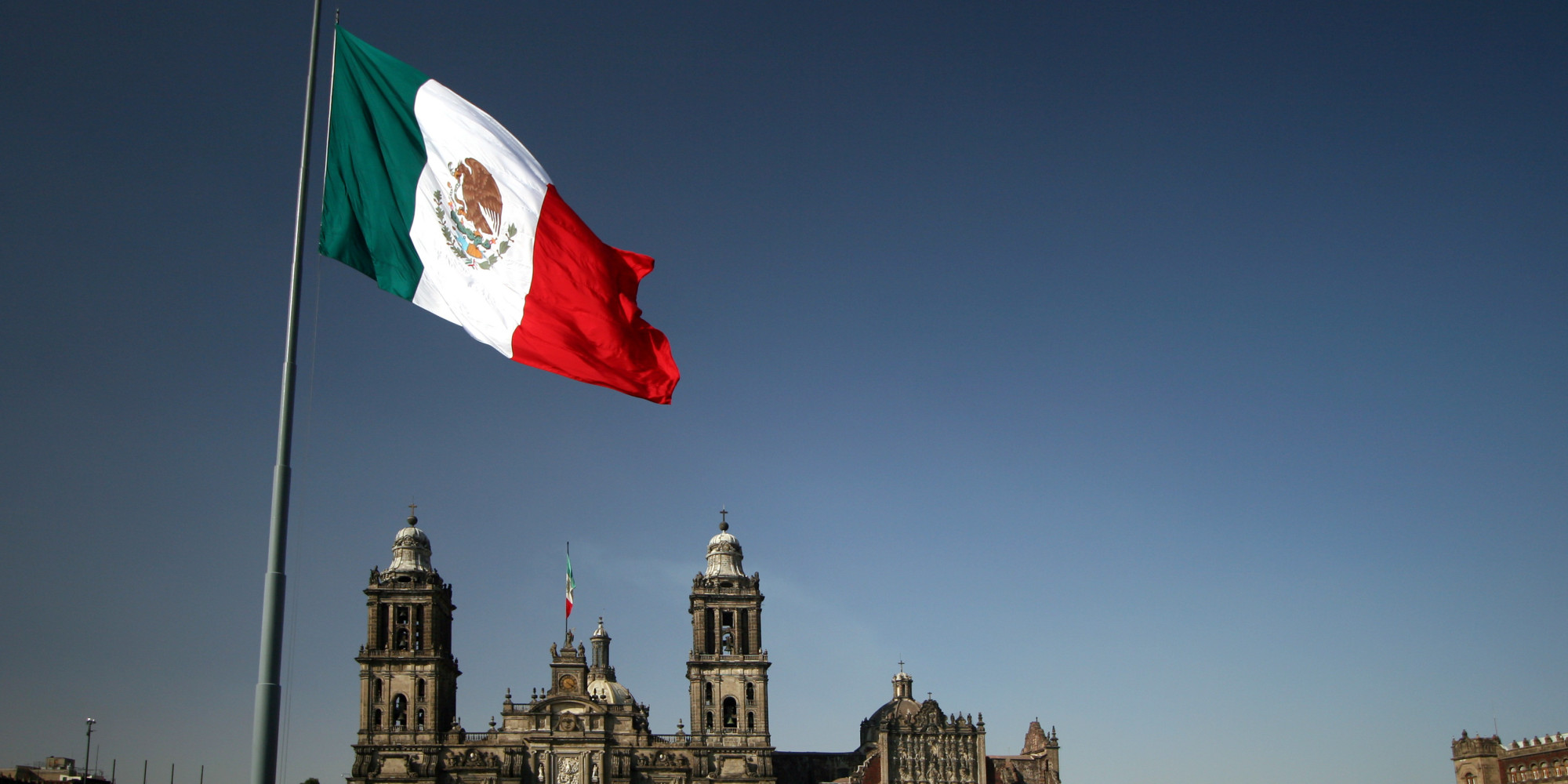 Why unsafe?
The murder rate is rampant in Mexico. Kidnapping, extortions are common in Mexico. Add to this, the drug network and gun battle between rival groups. Robbery, followed by murder, is the pattern followed by local gangs. U.S citizens are mostly victims of such crimes. Carjacking is seen even in broad daylight. Many a times, peaceful demonstrations lead to violent crime scenes; protestors block traffic and toll booths. Attempt to flee from kidnappers or thieves are dealt with a single gunshot. Planning a vacation to this violent country can harm your life.
19. GEORGIA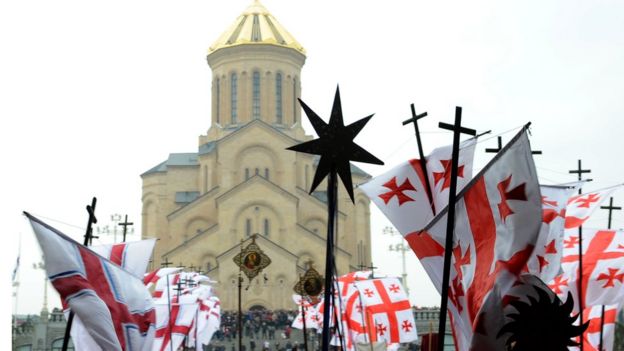 Why unsafe?
Georgia is a little country located at the crossroads of Western Asia and Eastern Europe. Georgia has always been invaded by super powers, primarily its neighbour Russia. The Russian invasion in 2008 has left many unexploded shells in the war zone present in Gori region. Abkhazia, Svaneti, the areas near Dagestan and Chechnya, are dangerous regions in Georgia. Political unrest is quite common. Russia and Georgia do not share a peaceful relationship till now. Travel to this country should be avoided till conflicts here pacify.
18. HONDURAS
Why unsafe?
The location and timing of criminal activity in Honduras are uncertain. Crime rates are high, mainly kidnapping and extortion. San Pedro Sula city is amongst the dangerous and violent cities globally. An increasing number of rape cases makes it highly unsafe for women. The highest rate of assaults ar observed in Choluteca, Olancho, Colon, and Copan. Jewelry and night robbery are very common. Money and expensive articles are more important here than human lives.
17. VENEZUELA
Why unsafe?
Caracas, the capital of Venezuela, is listed among the most unsafe cities in the world. Tourists are at high risk here; expecting justice from the government is useless. Carjacking, drug dealing are the most common crimes. Kidnapping tourists and extorting money and expensive stuff are routine here. These are short timed kidnapping, also known as 'Express Kidnapping'. The phenomenon of Poison letter is something that is rare. Pamphlets in the mall are impregnated with drugs that penetrate into the skin, which leads to orientation changes in one's body. Cross down Venezuela from the places to visit if you want to be safe from crimes.
16. MYANMAR (BURMA)
Why unsafe?
Traveling to Myanmar means you won't need your ATM cards as there are no ATM's there. This means that you need to carry cash, which also means you are a target for robbery. Drug smuggling happens in almost all parts of the country. Foreigners are targets for extra cash, so kidnapping them is a usual trick of the local gangs. Expecting help from cops may prove useless as corruption runs high. Myanmar has the highest death rate in the world due to malaria. Deadly diseases such as malaria, ebola, dengue, and tuberculosis are witnessed here. The safest advice about Myanmar would be 'Don't go to Myanmar'.
15. LIBYA
Why unsafe?
Violent attacks by extremist groups are on the rise in Libya. Government lacks control over such groups. This is one of the reasons for increasing crime rate in Libya. Kidnapping and theft are also common across Libya. Armed groups and terrorism pose another major threat in Libya. Foreigners may be the victim of major extremist activities.
14. NORTH KOREA
Why unsafe?
North Korea is where you will be watched for all your movements. Foreigners have to abide by a set of conditions while entering North Korea. Curiosity by tourists to understand how things work can lead to a struggle for existence. Tourists are under frequent surveillance about what they do and speak. You cannot step out of hotels without a guide. All activities are controlled by the communist government. A state of independent vacation is something you can't think of in North Korea.
13. SOMALIA
Why unsafe?
Somalia has no records of tourist for the past two decades. Civil wars are at peak; piracy and robbery are not uncommon. Somalia is bursting with tribal groups fighting each other; tribal wars in the capital take place on a daily basis. Along with this, hostage and murder are daily phenomena. A violent country with rising toll in crime rates and a rocky government is not at all for tourists.
12. EGYPT
Why unsafe?
In Egypt, most violent attacks take place in its capital Cairo. Egypt is poor in its safety and security; petty thefts are common throughout the day. Large protest demonstrations are a common sight. Kidnapping is another crime which is rampant. The growing political rift and gunfire make Egypt amongst the most unsafe place in the world.
11. PAKISTAN
Why unsafe?
Pakistan is considered the hot spot for terrorists. A large number of jihadis or suicide bombers has risked the life of innocent civilians and foreign nationalists. Gunmen target government officials, law enforcers, foreign diplomats, civilians, and tourists. Karachi is the largest city in Pakistan and one of the dangerous cities too. Political infightings and lawlessness have made Karachi unsafe along with other major cities.
10. BRAZIL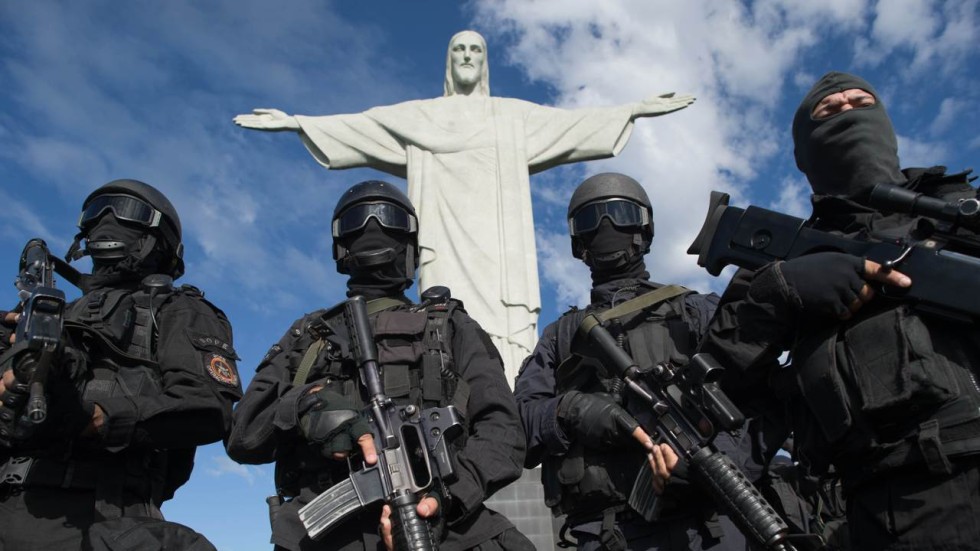 Why unsafe?
Brazil is one of the most beautiful countries for a tourist, but it can also prove dangerous. The crime rates are rising in regions like Rio de Janeiro. Murders and robbery are major crimes witnessed in Brazil. People are particularly vulnerable to robberies in the evening and night time. Major tourist spots are the prime targets for robbery. Street theft and kidnapping tourist are also prevalent in Brazil. This country is not safe for women as there is a high rate of rape cases recorded. Brazil is dangerous because of the gang violence observed in most of the areas. In addition, there is now the public health emergency for Zika virus declared by the World Health Organization (WHO).
9. KENYA
Why unsafe?
Kenya witnesses terrorist attack involving explosive materials like grenades and bombing. The northeastern region of Kenya is always on high alert. It's not advisable to visit these places. Theft and robbery are regular affairs during the night. Al-Shabaab is a militant group in Kenya, responsible for various attacks on political leaders, police stations, and religious places. In short, no place in Kenya is safe to walk alone. Kenya is a strict no for tourist.
8. NIGERIA
Why unsafe?
Boko Haram, a militant terrorist group, find its root in Nigeria. Activities by this group have made Nigeria a dangerous place to step in. Governments of various countries have issued travel warnings for cities in Nigeria. These cities include Borno, Yobe, Adamawa, Bauchi, and Gombe regions in Nigeria. Security of tourist is at high risk in Nigeria. Kidnapping foreigners for ransom are quite common. Theft and robbery at are seen in almost all parts of Nigeria. Carjacking on highways and thefts are quite seen in Nigeria. This country is on high alert always due to the violence.
7. YEMEN
Why unsafe?
The growing instability and threats of kidnapping make Yemen an unattractive tourist destination. Armed disputes and shelling continue in certain areas across Yemen. Land mines are reportedly placed in areas vacated by armed forces. The military disputes have damaged the country's infrastructure. Other problems include lack of electricity, edible water, and minimal medical guidance. Yemen is listed under dangerous countries due to its high kidnapping and extortion rates.
6. CENTRAL AFRICAN REPUBLIC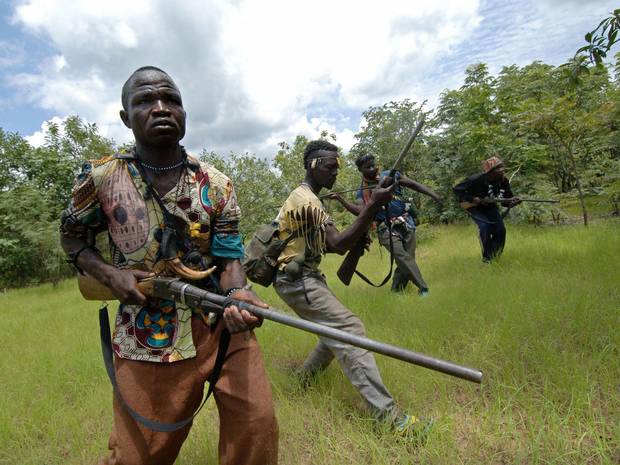 Why unsafe?
The Central African Republic is under violent crimes and civil wars. Poverty and unstable economic conditions are dominant here. Crimes like kidnapping and murders are common. Theft and robbery are routine affairs in the Central African Republic. The high rate of homicide and violent attacks observed in the Central African Republic makes it amongst the deadliest places to visit.
5. COLOMBIA
Why unsafe?
Violence associated with crime is seen in areas across Colombia. Small towns and rural areas of Colombia can be dangerous due to the presence of terrorists. Drug dealing and narcotics is a flourishing crime that makes Colombia more dangerous. Kidnapping tourists for huge ransom amount is a usual trait of the local armed gangs. Robbery and theft are observed in high numbers and trying to resist means inviting more trouble. Colombia is full of armed people and local narcotic gangs. Colombia is a strict no for tourists.
4. SOUTH SUDAN
Why unsafe?
South Sudan is in the midst of armed disputes and violent crimes. Jonglei and Upper Nile states of the country witness high armed dispute and crimes. Other areas experience conflicts between local groups. Economic instability, interstate violence, harmful attacks persist across the country. Kidnapping tourists and extortion are very common. South Sudan has limited medical facilities to provide. Carjacking, robbery, and theft are widespread in across South Sudan.
3. AFGHANISTAN
Why unsafe?
All areas of Afghanistan remains unsafe. The major reason being the ongoing risk of kidnapping and military combat operations. Other threats include landmines, terrorism, and armed rivalry between political and tribal groups. Improvised explosive devices (IED) are commonly used in militant attacks. Also common are suicide bombings, and insurgent attacks. Attacks may target Afghan government officials and foreign embassies. Hotels, cafes, and other public places are usual targets. Traveling to Afghanistan is a threat to one's life.
2. IRAQ
Why unsafe?
Tourists in Iraq are at high risk of terrorist violence. Baghdad witnesses attacks with improvised explosive devices and increased crime rates. Kidnapping tourists and acquiring huge ransom amount are common. Attacks generally take place in public places like market and hotels. Many terrorist groups exist in Iraq. They attack the Iraqi security forces at the borders. Extreme personal risks of kidnapping, death, and violent attacks are observed in Iraq.
1.SYRIA
Why unsafe?
The rising civil war in this country has made it the most unsafe country to visit. Syria has always been a target for terrorist attacks. Murders, car bombing, attacks on foreign embassies take place regularly in Syria. The military forces and rebel groups are active in open warfare in many rural and urban areas.  Being a foreigner in Syria is dangerous as you may be a victim between these clashes. Civilians are also unsafe due to increasing conflicts every day. If you are  caught, you may be detained saying you were the agent of the other group. To be safe it's advised that you don't travel to Syria.
These countries are among the most dangerous countries across the globe. The only way to be safe is not to travel to these countries. Cross off these countries from the list if you are planning a vacation to these unsafe places in near days.